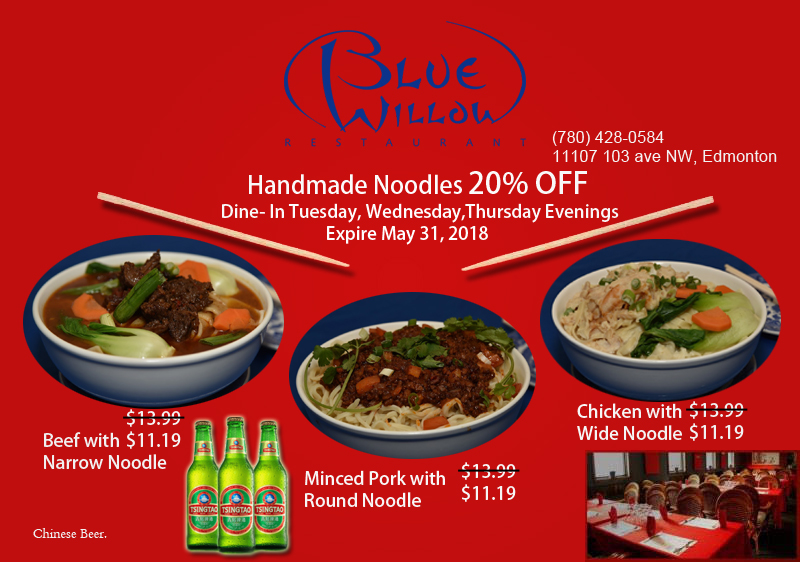 Blue Willow has created a new section on our menu for northern hand made noodles following the tradition of Shandong province, north of Shanghai.  We hand make three noodles of various widths — round, narrow and wide. Enjoy the savory dish which is a meal in itself.
Dine in on Tuesday, Wednesday and Thursday evenings and enjoy a large bowl of noodle soup for $11.19 till May 31, 2018.
Beef soup with handmade narrow noodles
Minced pork with handmade round noodles
Chicken with handmade wide noodles
Accompany this with Chinese or Canadian bottled beer for $3.95.