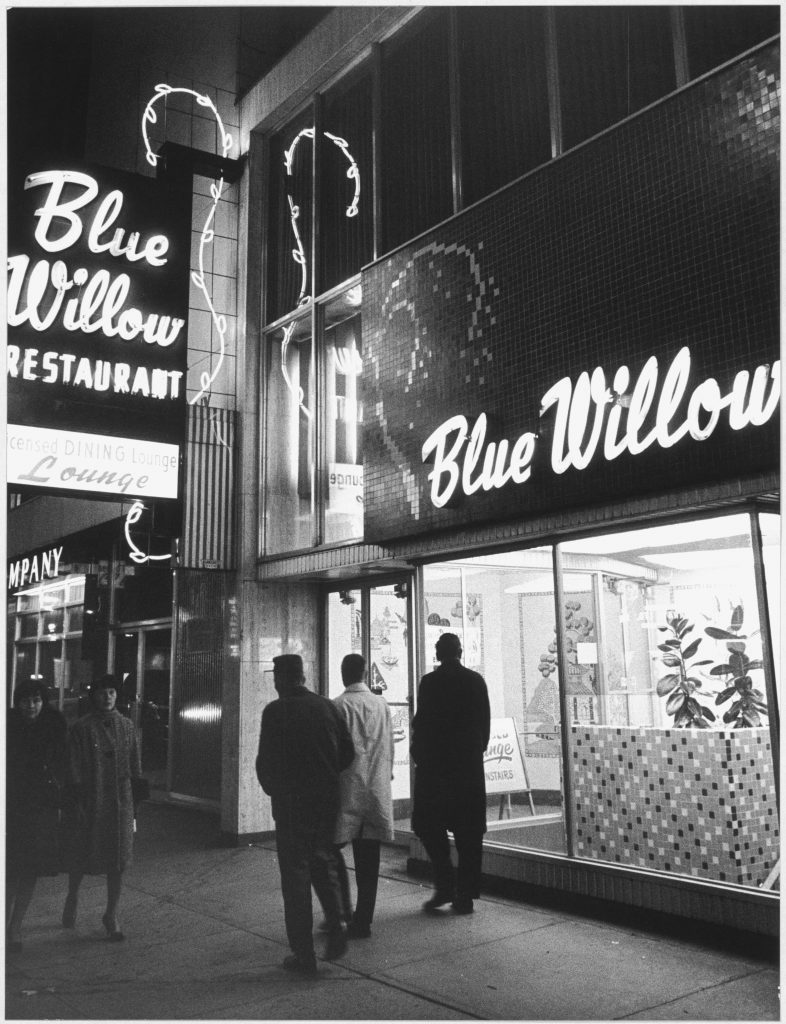 It's difficult to describe the history of the Blue Willow Restaurant without knowing a little about the owner, my grandfather, Vic Mah. When I sit with him, I always wonder, "How did he do it? How did he start from scratch and stay in the restaurant business for over sixty years?" "He's married to his business," pipes his wife Esther. She should know. They have been married for over sixty years during which my grandfather owned several restaurants. But, like everything, you have to start from the bottom.
Born in Saskatoon, SK. and raised in China, my grandfather came back to Canada at the age of 16 where he worked as a busboy and dishwasher for LD Café in Nelson, B.C. After saving his money he started his first cafe in Fort Saint-John, B.C. but later moved to Dawson Creek, B.C. where he opened a second café and met his future wife, Esther. With the experience from Dawson Creek under his belt, my grandfather now had the confidence to open up a larger restaurant in a larger city, Edmonton. He, with seven other partners, bought the Pan American Café on Jasper Avenue. He remembers, "It was so run down when we bought it, that when you went down to the basement you couldn't get to the other side because there was a pile of dirt blocking the way – the [previous owners] didn't finish digging the basement." After major renovations, the Pan American became renowned for its popular Canadian dishes – ham and eggs, hotcakes, veal cutlets and small steaks.
In 1957 my grandfather decided it was time for something different. The Pan American was torn down and the Blue Willow Restaurant was built. My grandfather says that he owes the name of the restaurant to the building's architect, Mr. Pasternak. Mr. Pasternak had fallen in love with an old Chinese fable and suggested that the name and fable be intertwined with the restaurant's name and décor. Hence, in 1958, the Blue Willow Restaurant was erected on 10041 Jasper Avenue near the Capitol Theatre and became a cornerstone in Edmonton's downtown dining district.
The Blue Willow was known for its elegant dining. Coming into the restaurant, customers followed a walking bridge over a pond to the dining room. On the main floor, the dining room served a combination of Chinese (Cantonese) and Canadian cuisine. The basement was a popular lounge for the late-night clientele – employees of hotels and other restaurants. On weekends, the upstairs was used for dancing and dining with a live 3-piece band and vocalist.
Later, in the mid 60's, the upstairs dance hall was converted into a lunch buffet. Signs read, "All you can eat for $5 every Wed, Thurs, Fri." Line-ups from the bottom of the stairs to the top were a common sight in those days.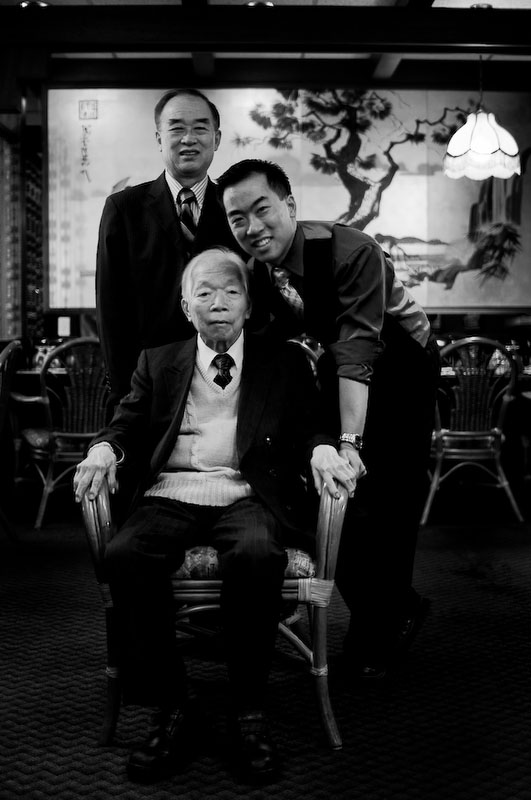 As well, after the hockey games, the Blue Willow Restaurant was a popular dining destination for Edmonton Oilers and visiting teams. My grandfather has fond memories of the Oiler dynasty: Wayne Gretzky's birthdays, group suppers with the likes of Kevin Lowe and Esa Ti kkanen at the Blue Willow and even a trip to China with Walter and Phyllis Gretzky. The Blue Willow Restaurant became not only a place for good food and service, it also became a place to catch up with friends and family. The restaurant eventually closed its doors in 1980, but it was definitely not my grandfather's last.
My grandfather always loved challenges and had opened a second restaurant. From 1970-1994 the Canterbury Inn was a popular destination serving up steak, lobster and veal cutlets among other dishes. Then, from 1995-1998 the restaurant changed to Vic's Family Restaurant serving the best liver and onions in town or in the eyes of a young grandson, the best chicken fingers in town. When Vic's Family Restaurant closed, my grandfather decided he would "slow down" and devote his time to one restaurant – the current Blue Willow.
In December 1983, the current Blue Willow Restaurant opened at its present location on 111 St and 103 Ave with parking in the rear. On hand for the grand opening were Laurence Decore, Edmonton's former mayor and Wayne Gretzky. My grandfather's reasoning for opening another Blue Willow Restaurant was simple. He wanted a place to entertain his friends, "my living room is my dining room." His dedication to his businesses is only matched by his devotion to his customers and friends. Hospitable, gracious and humble are some of the adjectives that come to mind when I think of my grandfather. Maybe that's why many ex-Oilers still come in to eat and why loyal customers from the Jasper Avenue Blue Willow still frequent the restaurant today. As long as his friends come, so will Vic. Some customers look at him and ask, "How old are you, Vic?" to which he always replies, "I'm 99, just like Wayne Gretzky."